Joshua by Reva Schick – Now Jenny – Reborn baby girl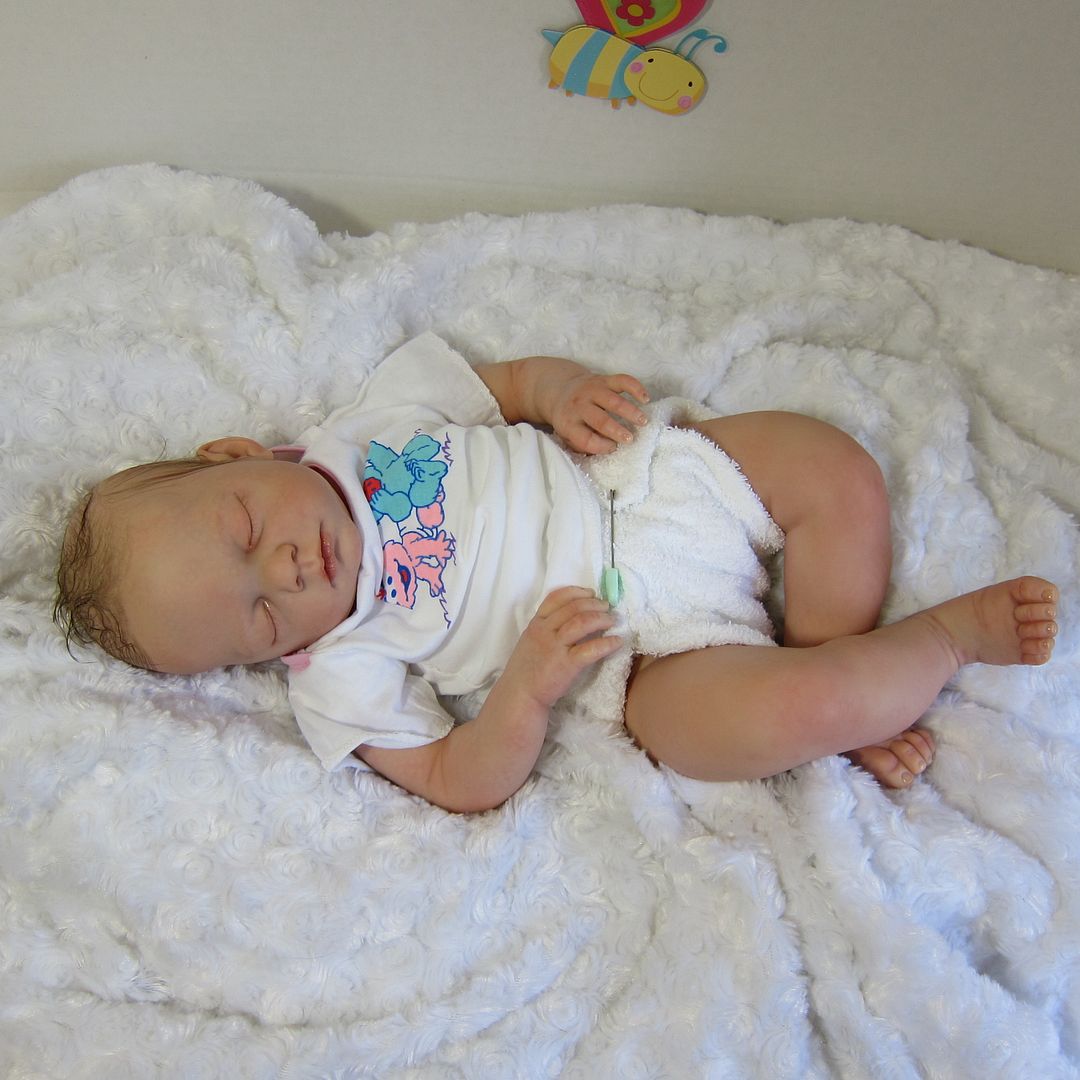 This gorgeous reborn baby girl doll started as a Joshua sculpt by Reva Schick. She was made from many many layers of very thin heat set paint, and then her head was rooted one hair at a time with a very fine needle. I use my own techniques for painting that no one else uses…this gives a very real looking skin, upclose and at a distance.
I named her Jenny, but I can change her name for the new mommy.
Jenny was medium brown hair that can be styled straight, wavy or curly, simply by wetting and combing.