Reborn Baby Girl – Suze sculpt by Adrie Stoete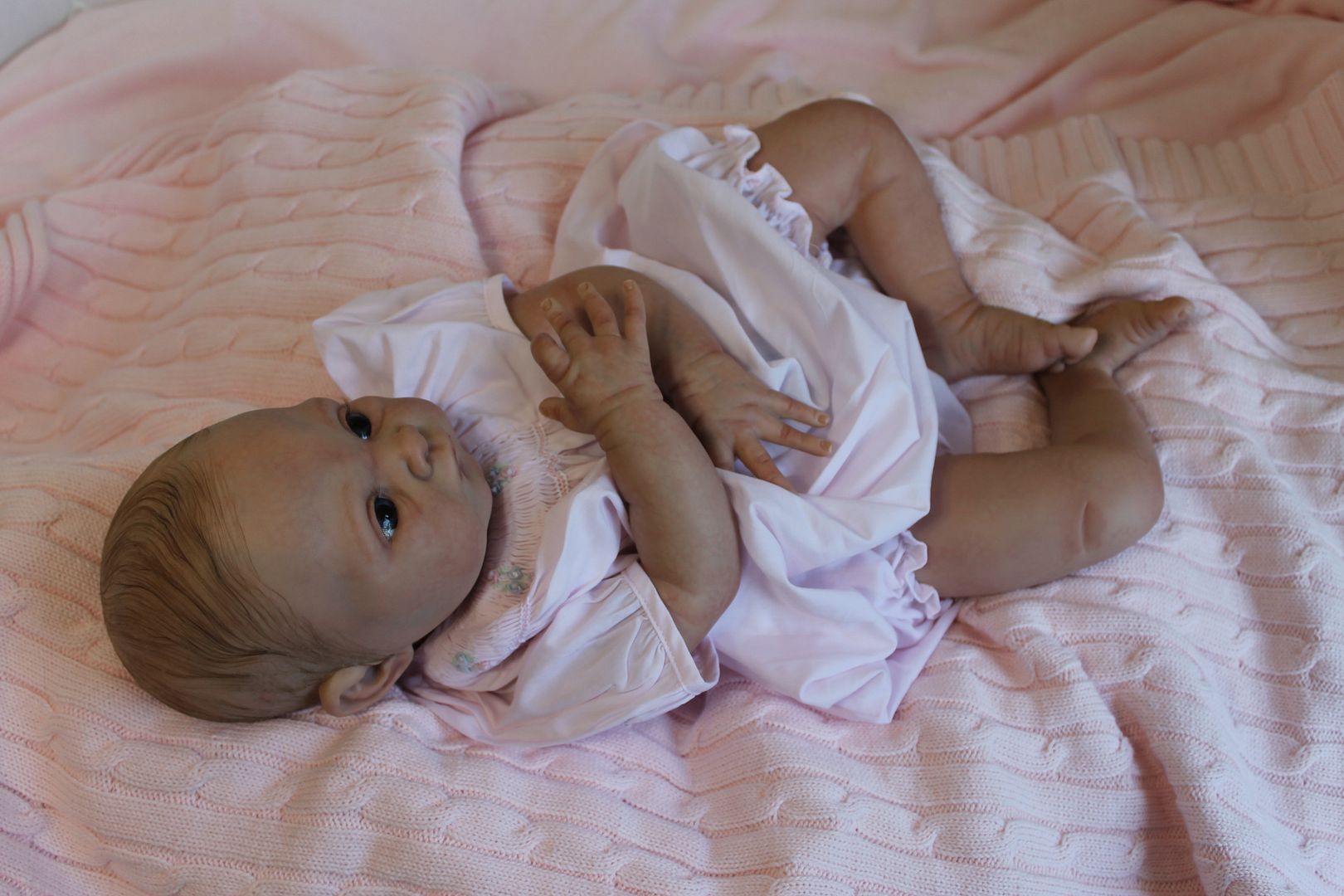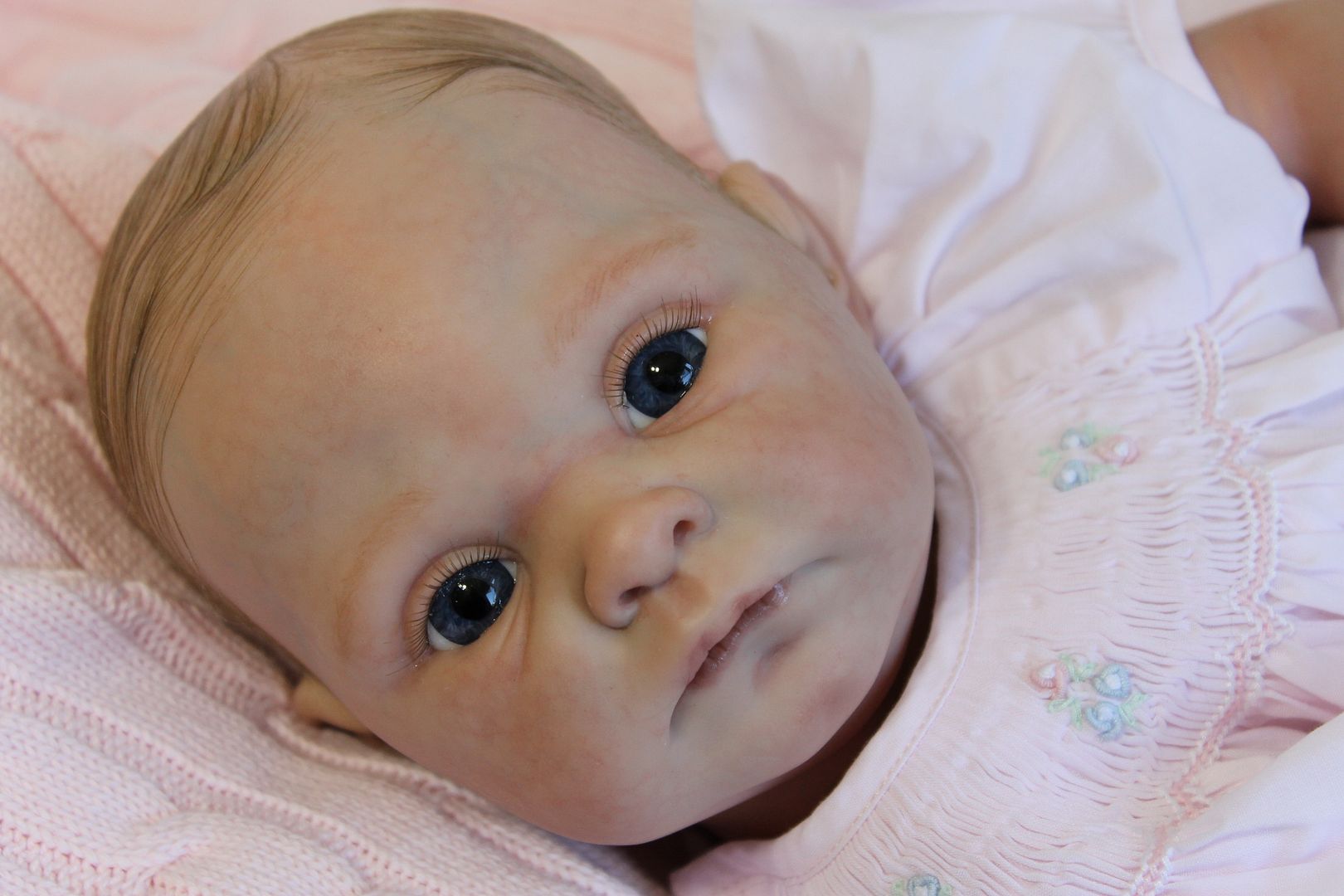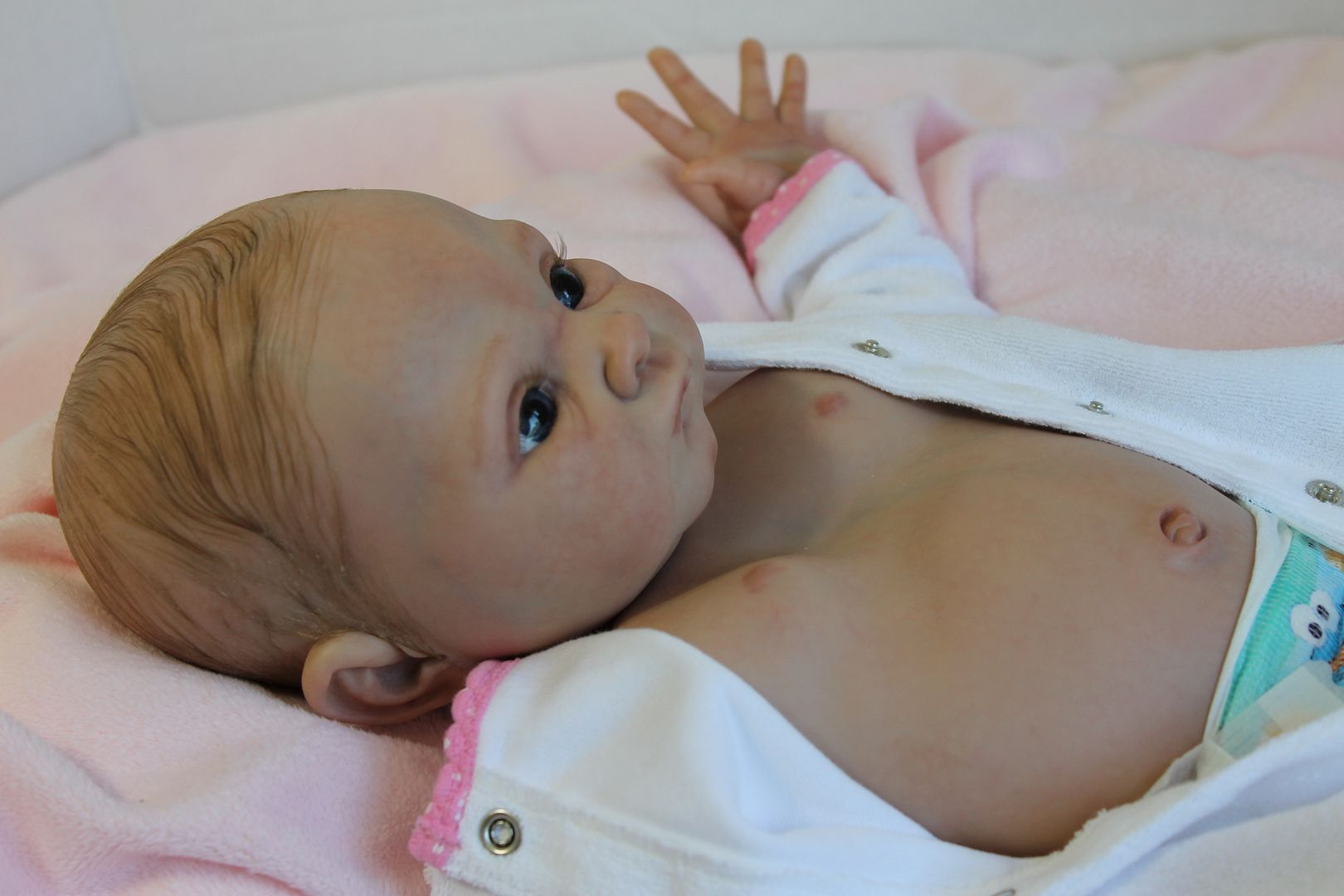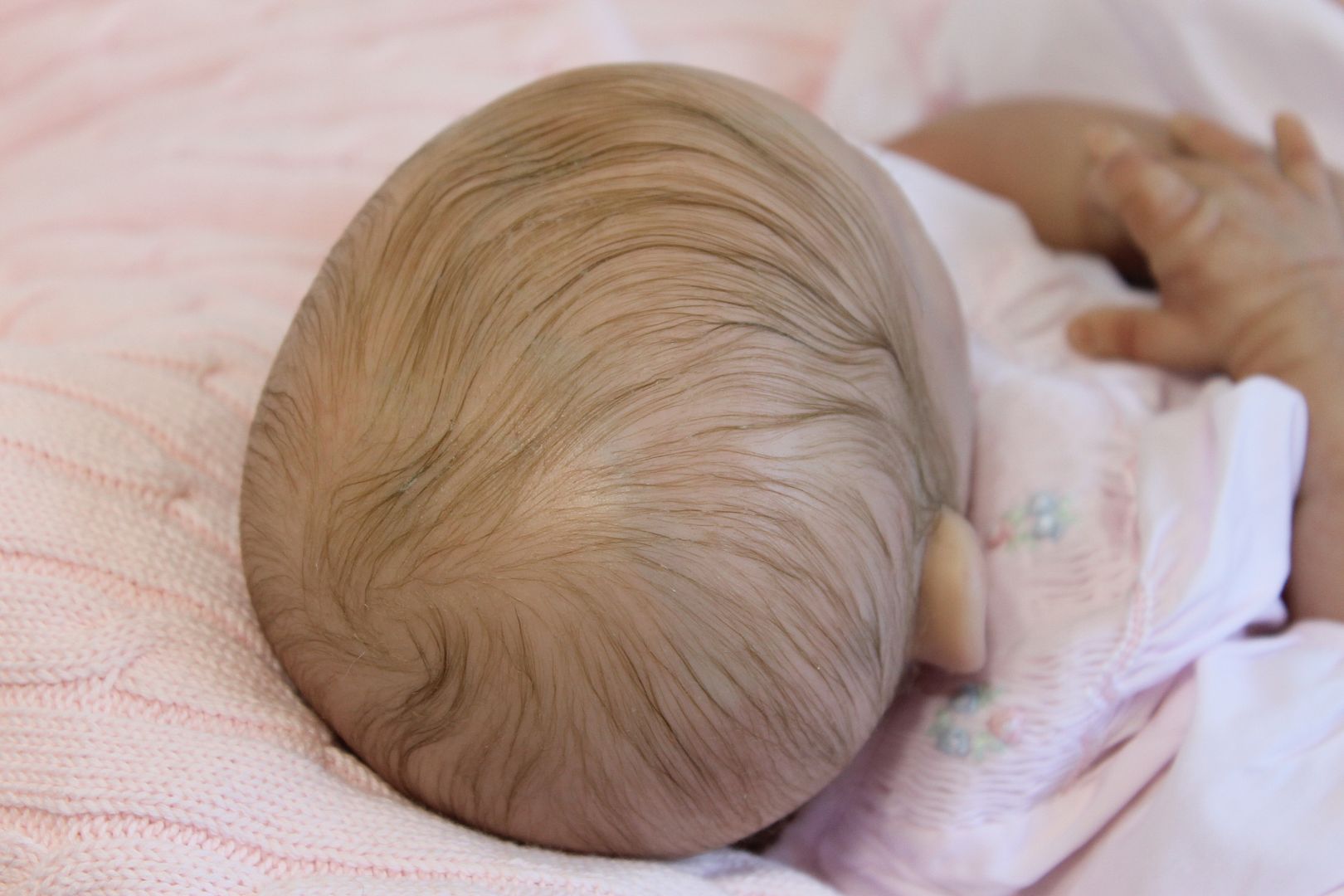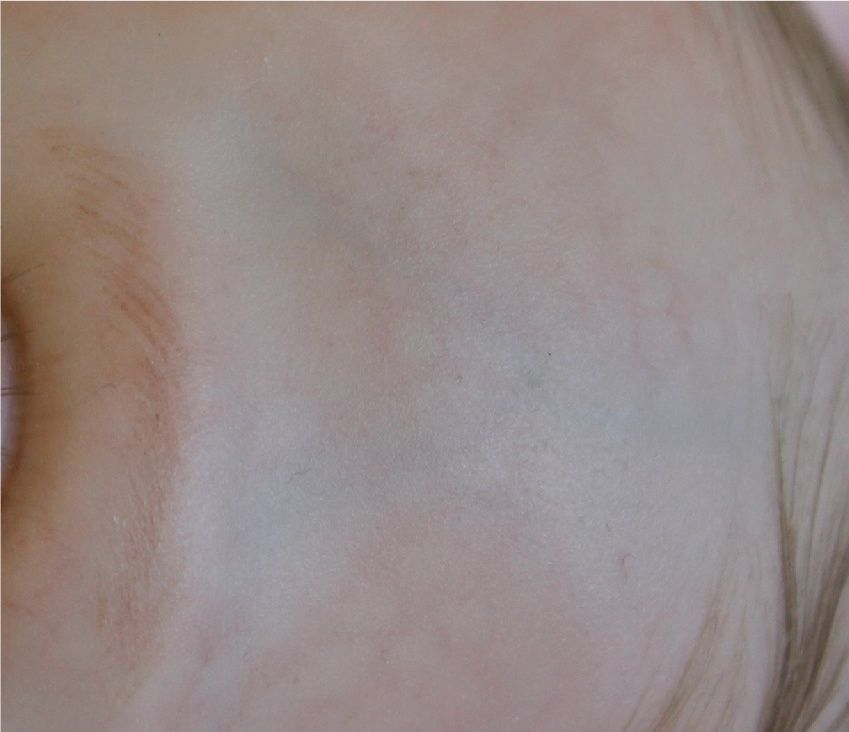 This gorgeous reborn baby girl has micro-rooted hair that is painted on, so it will never need to be washed or styled. It looks very soft and real.
Suze has beautiful medium blue eyes. They were imported from Germany, and are made from mouth blown glass. Every pair of mouth blown glass eyes are unique.
Suze is a full size newborn. She takes newborn size clothing and newborn diapers. I will send an extra diaper.
Suze's skin was painted to be as realistic as possible. You can see the mottling and veins under her skin! Her skin also has a slight glazed finish to it, not a matte finish.