Gus by Tina Kewy ~ Ball-jointed ~ Sold out Limited edition!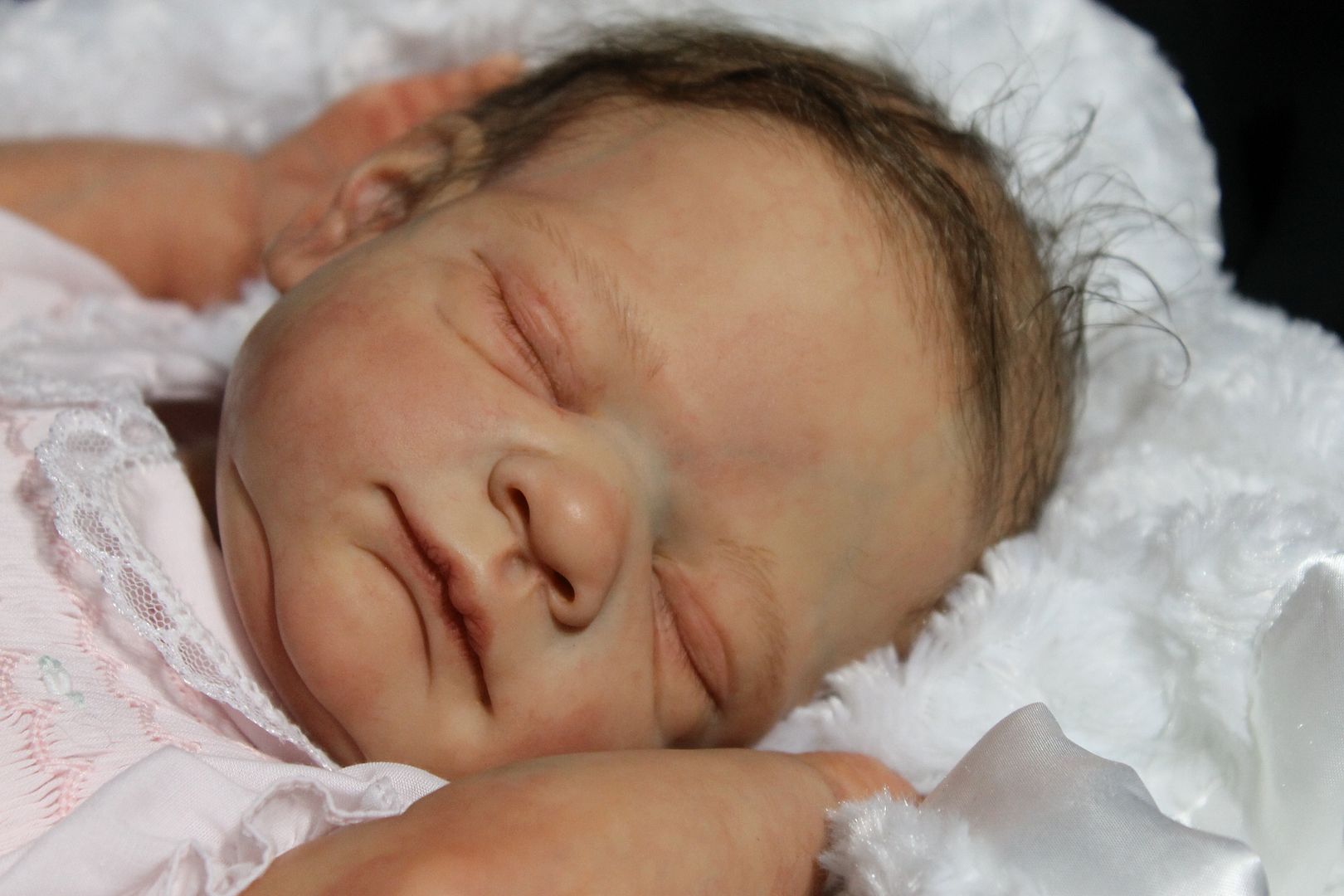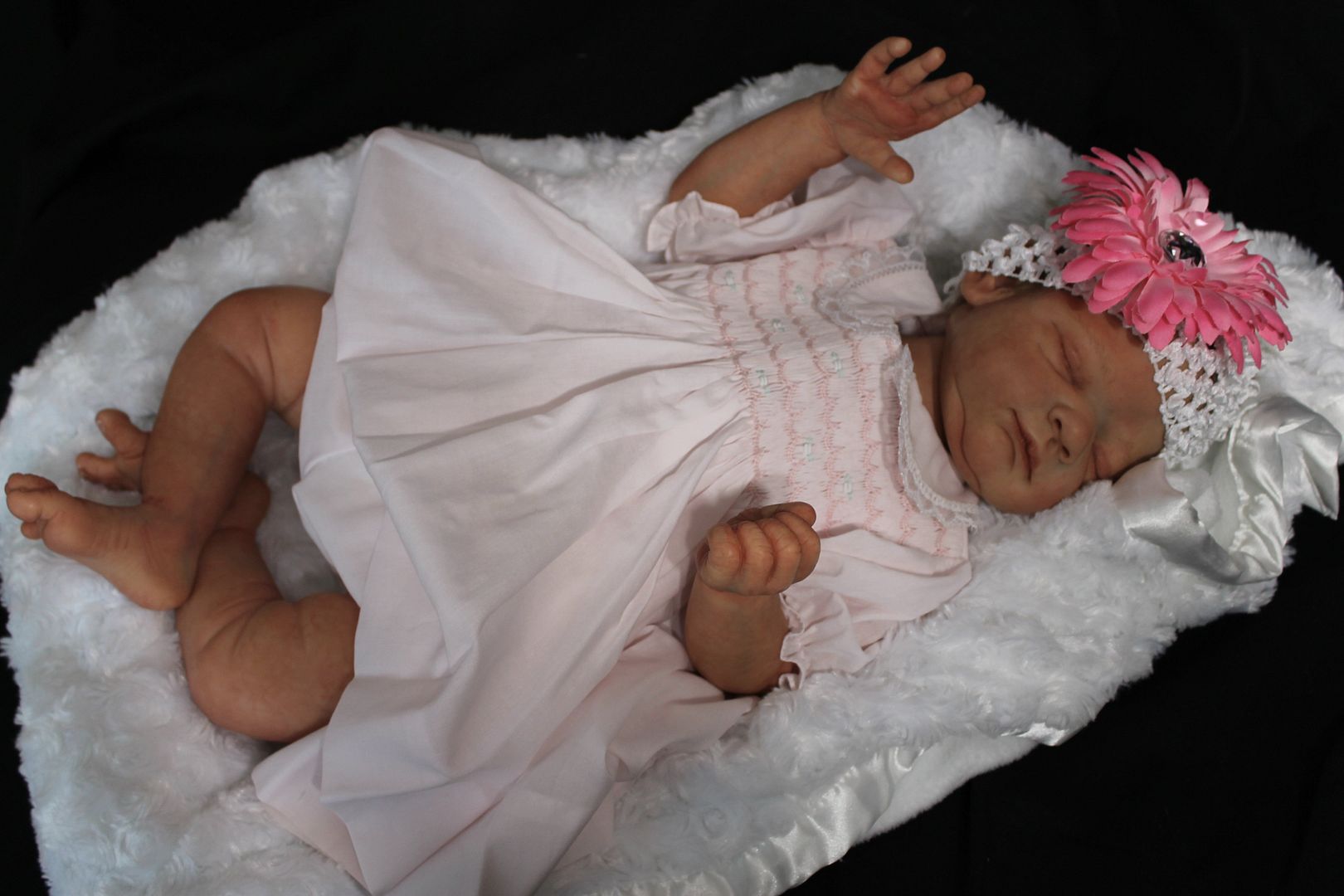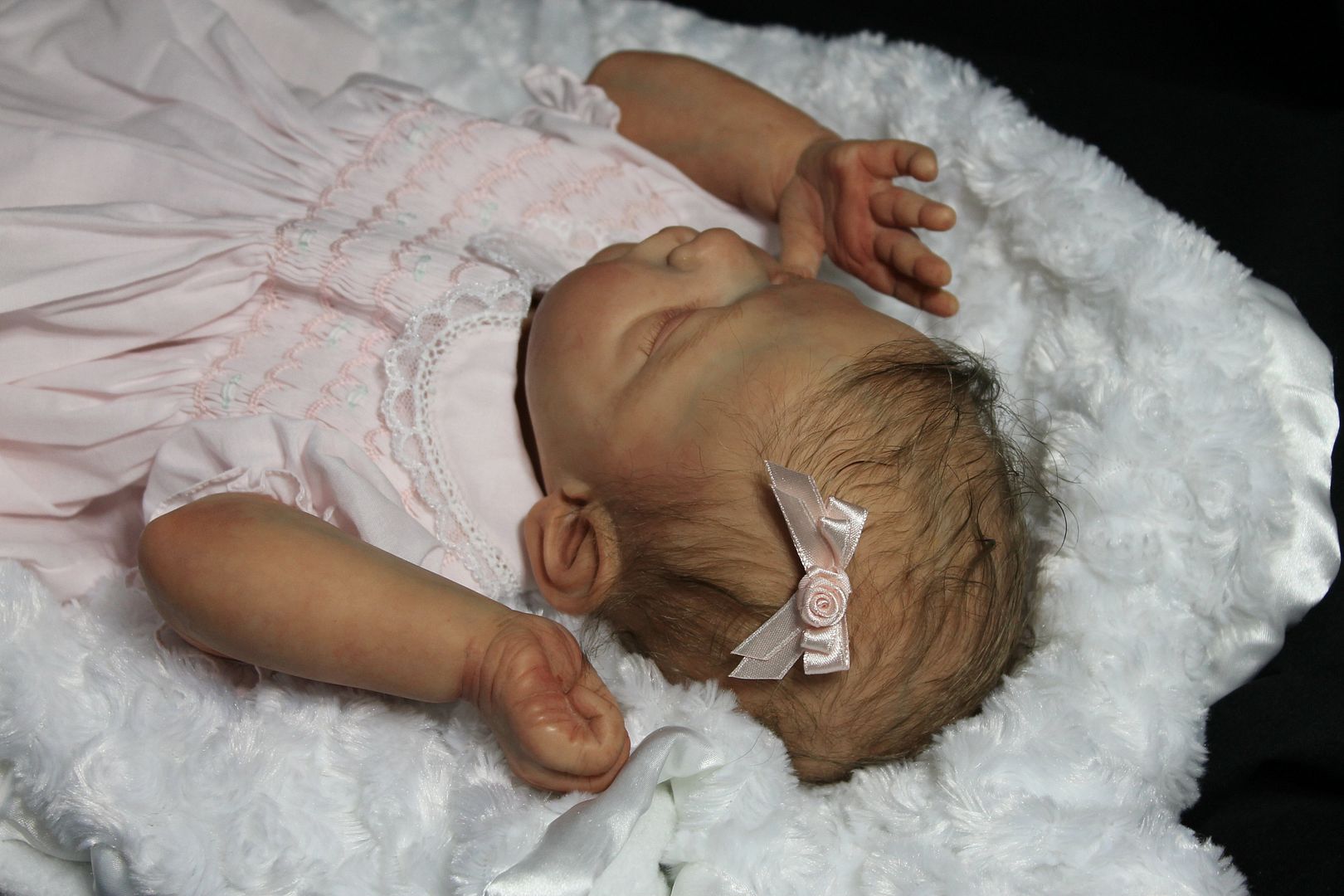 This beautiful reborn baby girl doll started as a Gus sculpt by Tina Kewy and is now Gina. Gina has a full vinyl upper torso with ball joints…she is fun and easy to pose!
Gina is 20 inches long and is just under 7 pounds.
She is a limited edition sculpt, and is sold out, so if you want to bring Gina home, act now! For more information click on one of the above images. You can also contact me with any questions!
Gina was brought to life by me, Betty Ann Blackburn and was sculpted by Tina Kewy.