These sweet things are looking for their new homes! The closed eye twin, Tate is 20 inches long and weighs 7 pounds 2 ounces. She wears size newborn clothing.
The open eyed twin, Harper, is 20 inches long and weighs 6 pounds 1 ounces and also takes newborn size clothing. She has light brown eyes with light brown human hair eyelashes.
They were made from the limited edition Harper and tate by Andrea Arcello kits.
They fit perfectly into newborn size clothing.
They have light baby brown hair and Harper has hazel eyes. They both have a gender neutral belly plate, so you can make them boys if you like.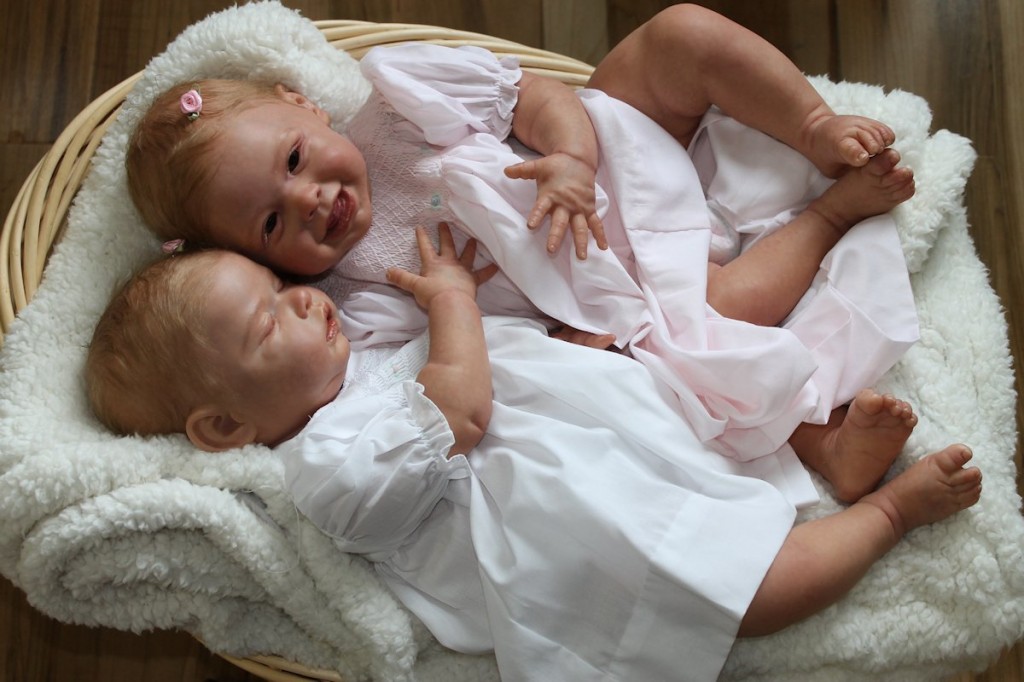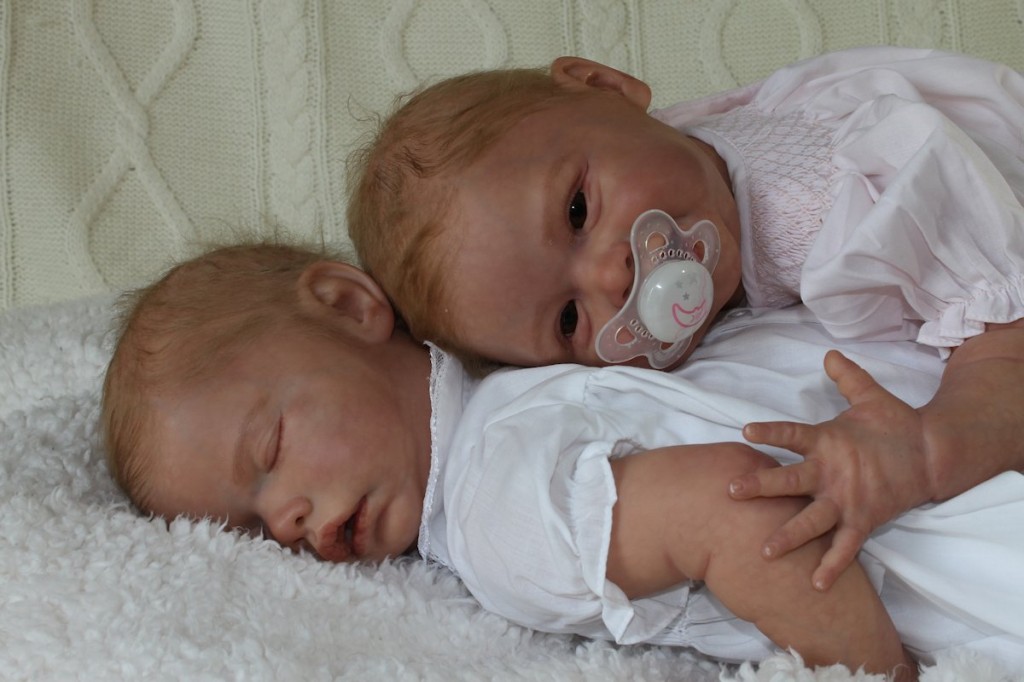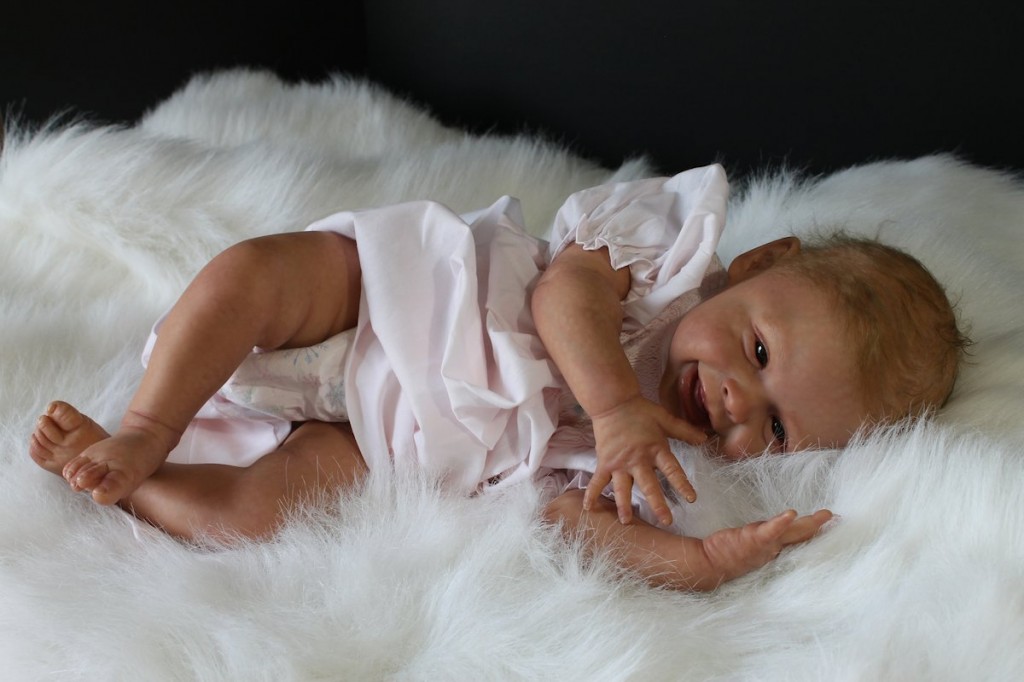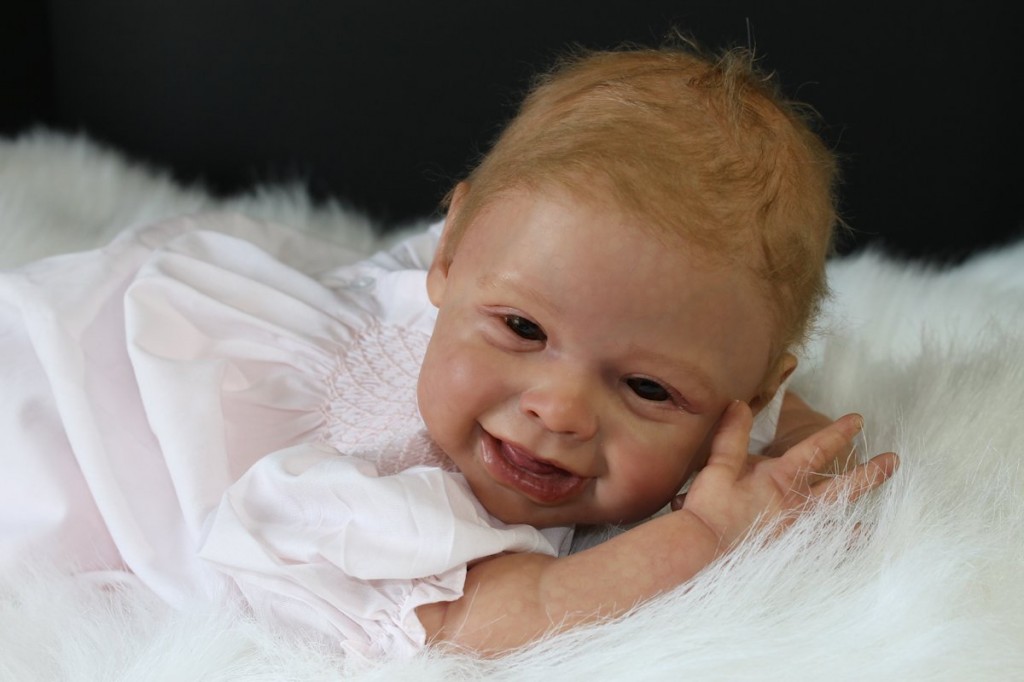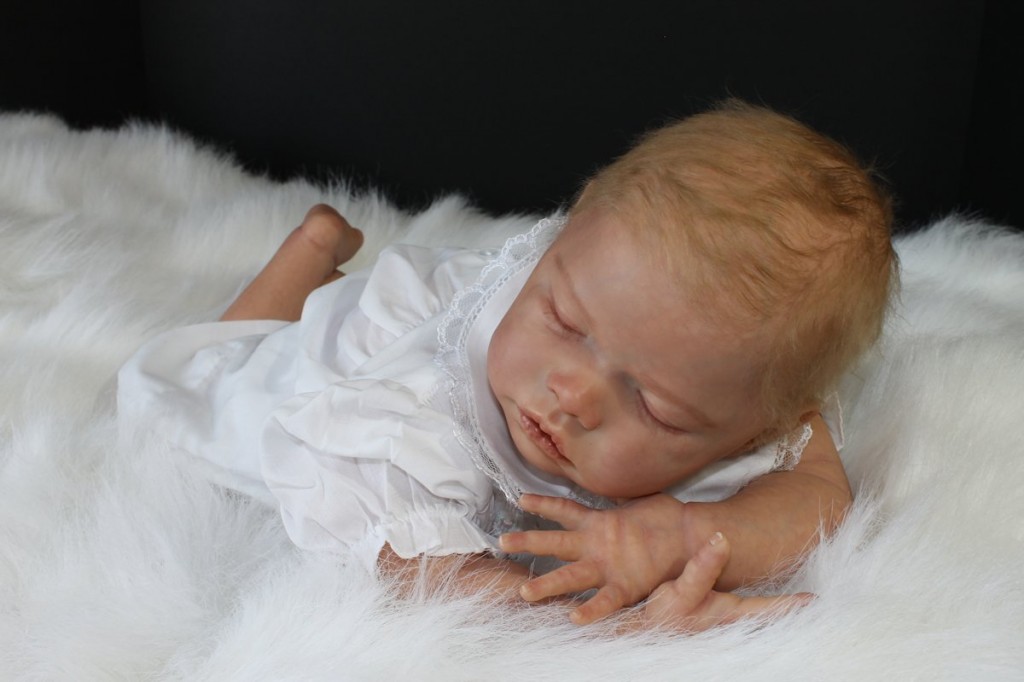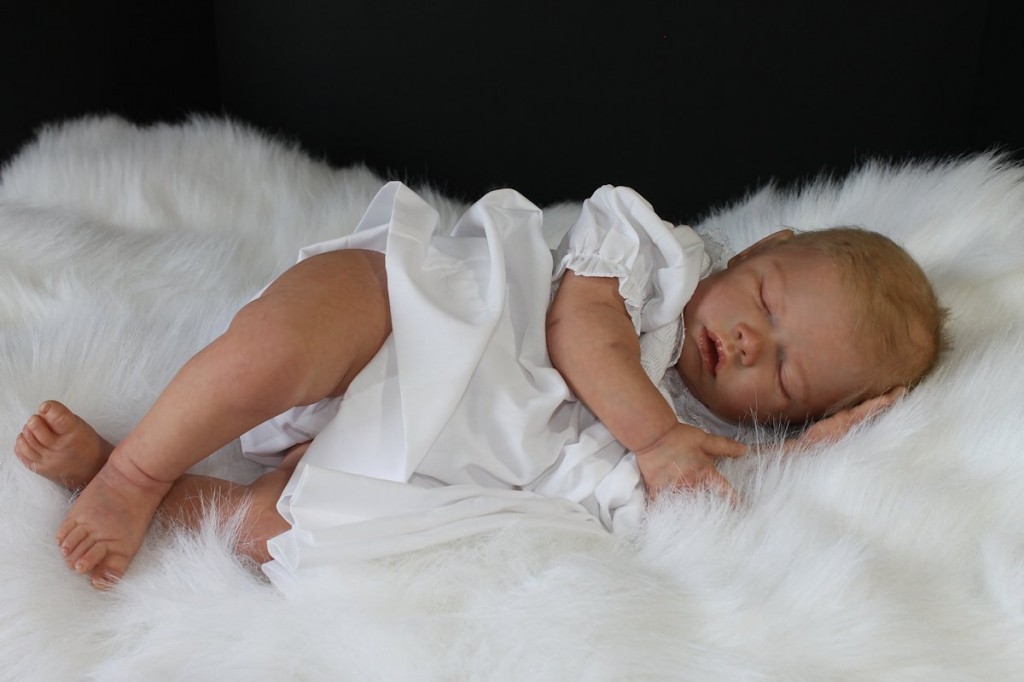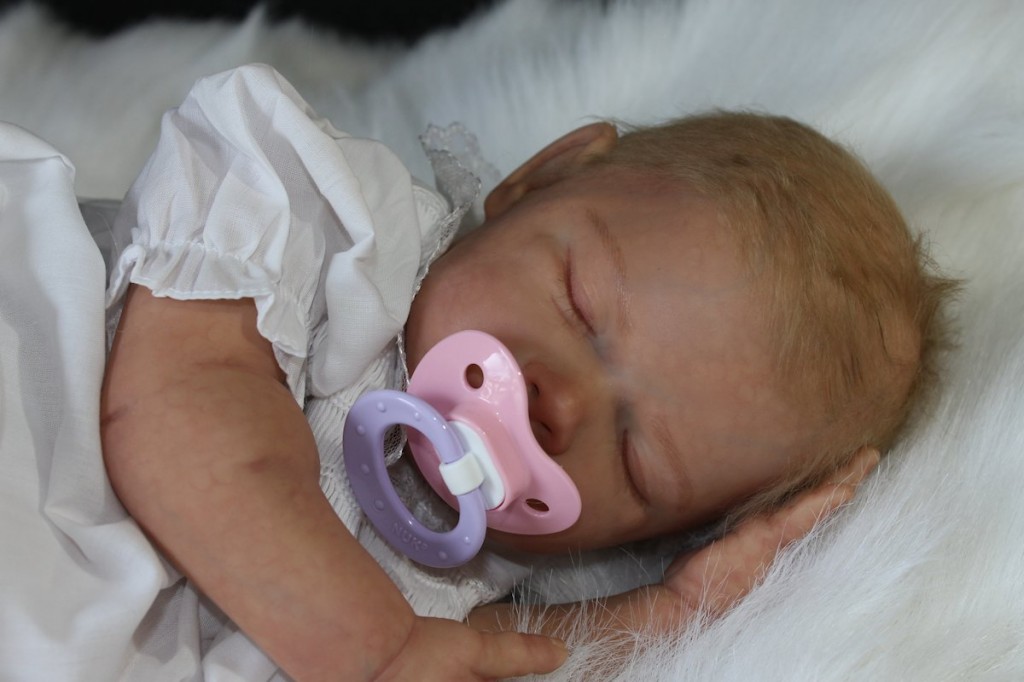 If you are interested in purchasing these babies please contact me for details. I will be adding an ebay link soon.