Jaden by Aleina Peterson -newborn size reborn baby girl. 6 pounds 5 ounces, 20 inches long. She takes newborn size outfits.
Jaden has 3/4 length limbs with a fully jointed doe suede body that is fun and easy to pose. Her hair is baby brown and is sealed on the inside so you can wash it carefully.
Her nose is not open and she has a gentle baby powder fresh scent.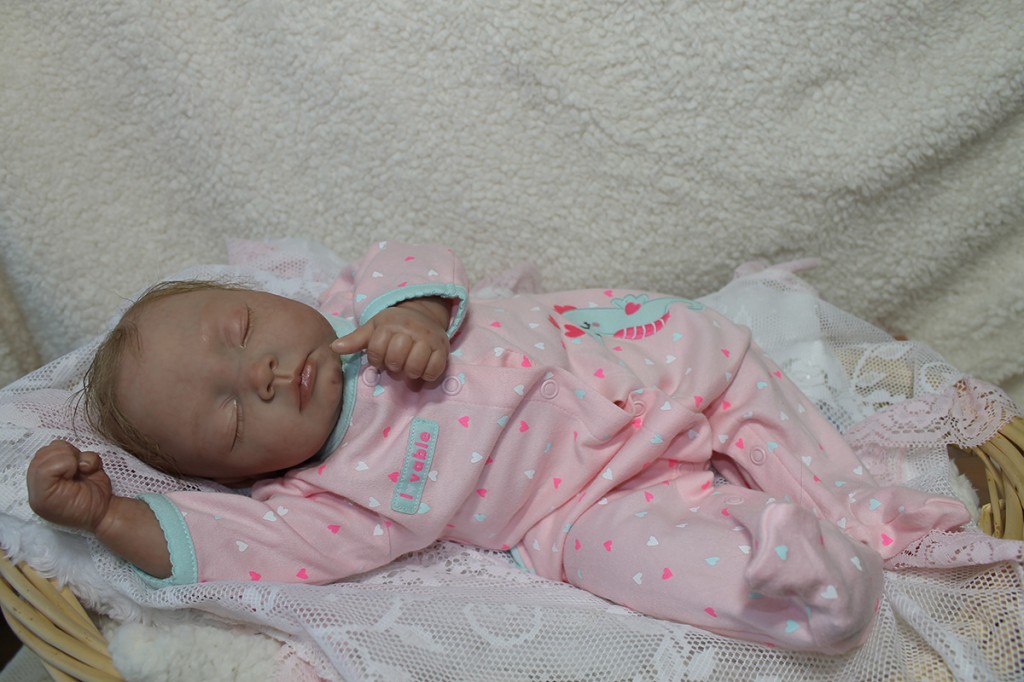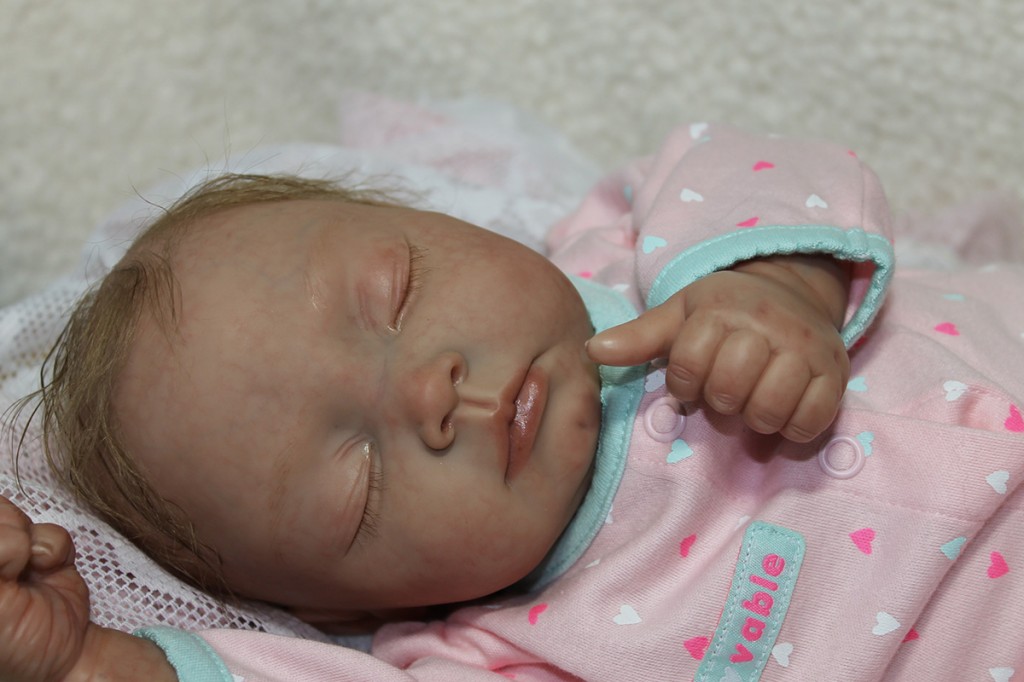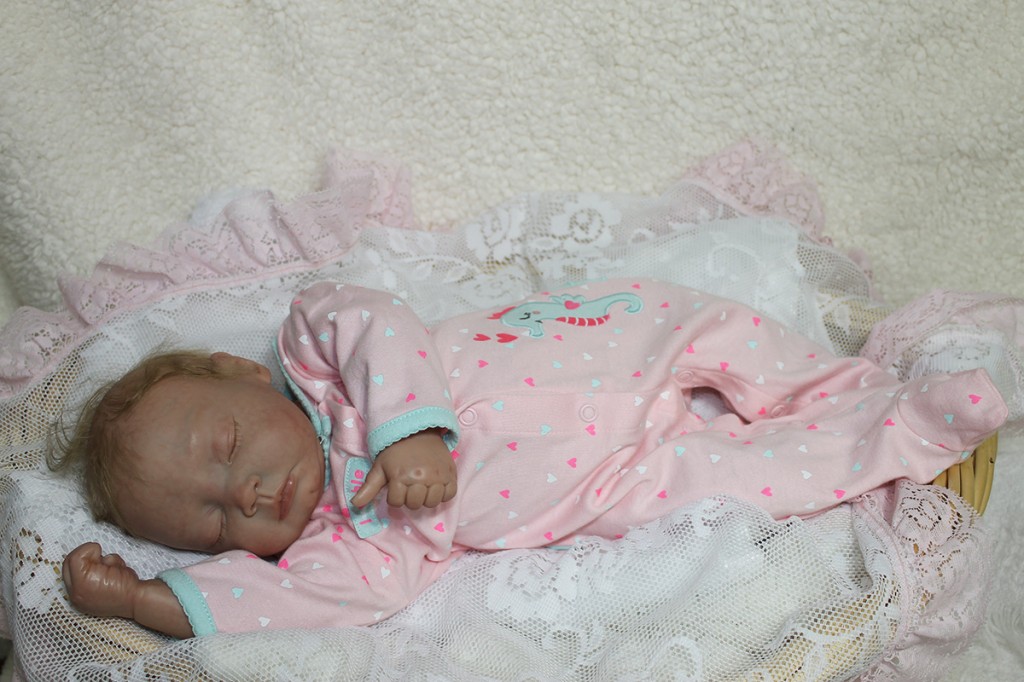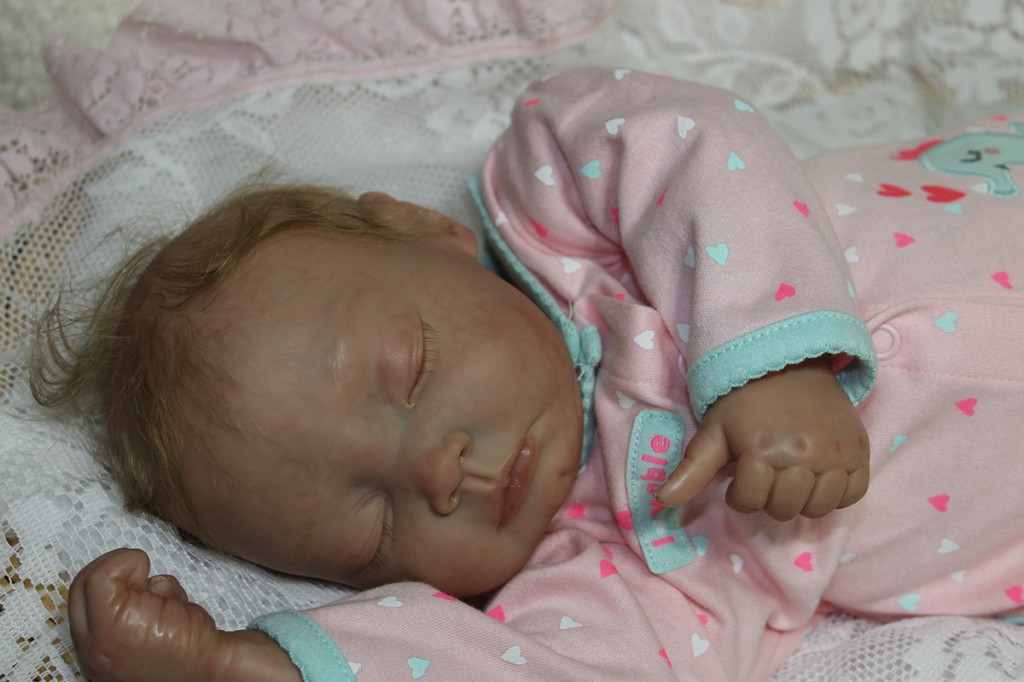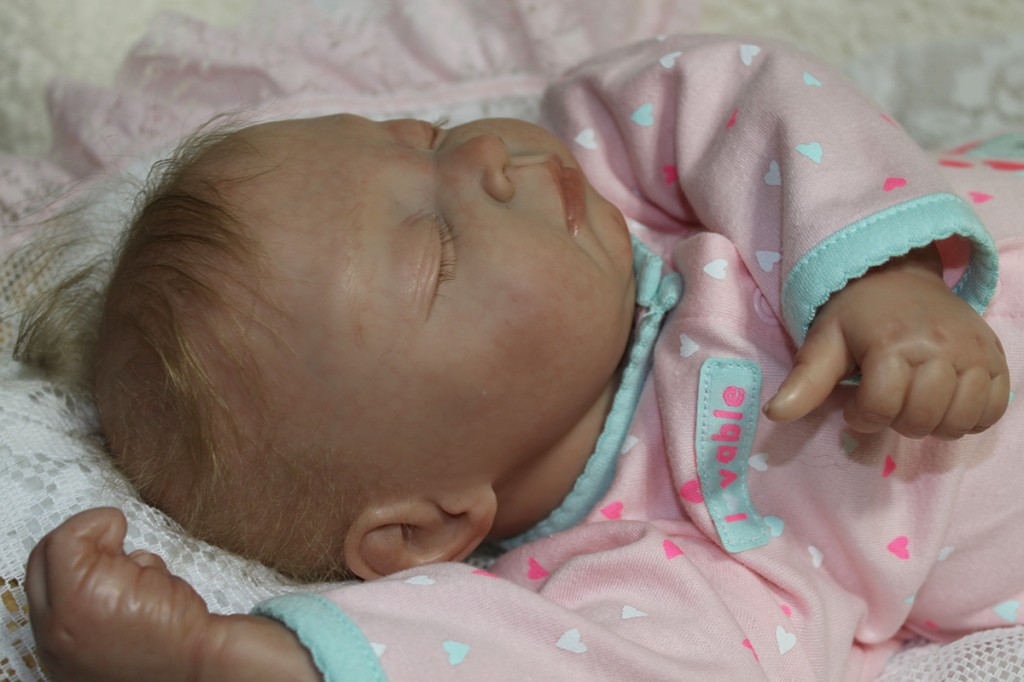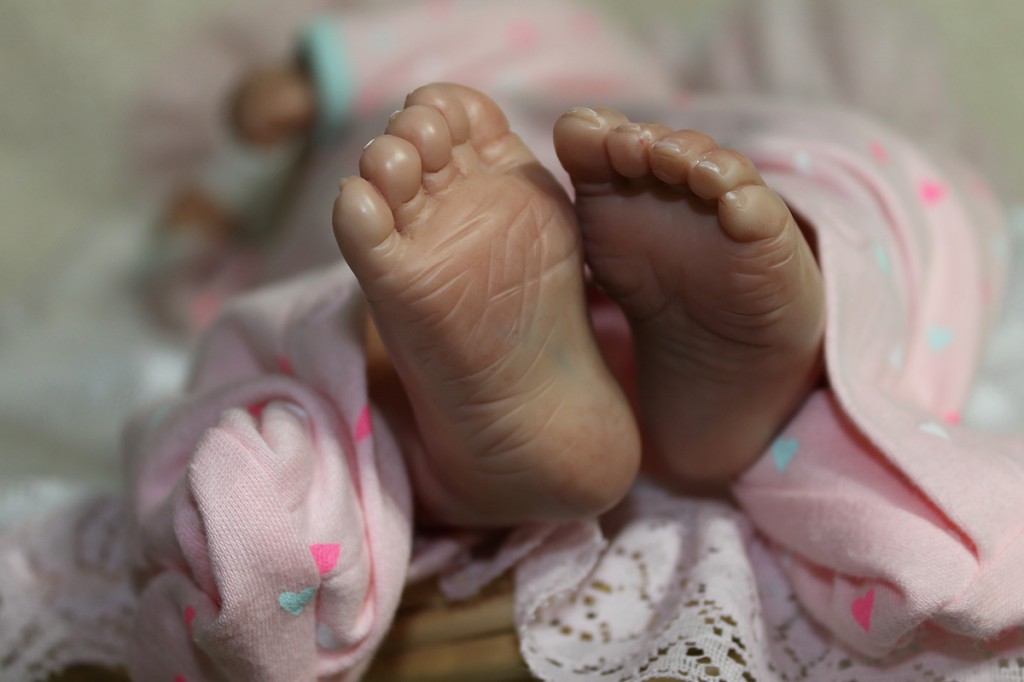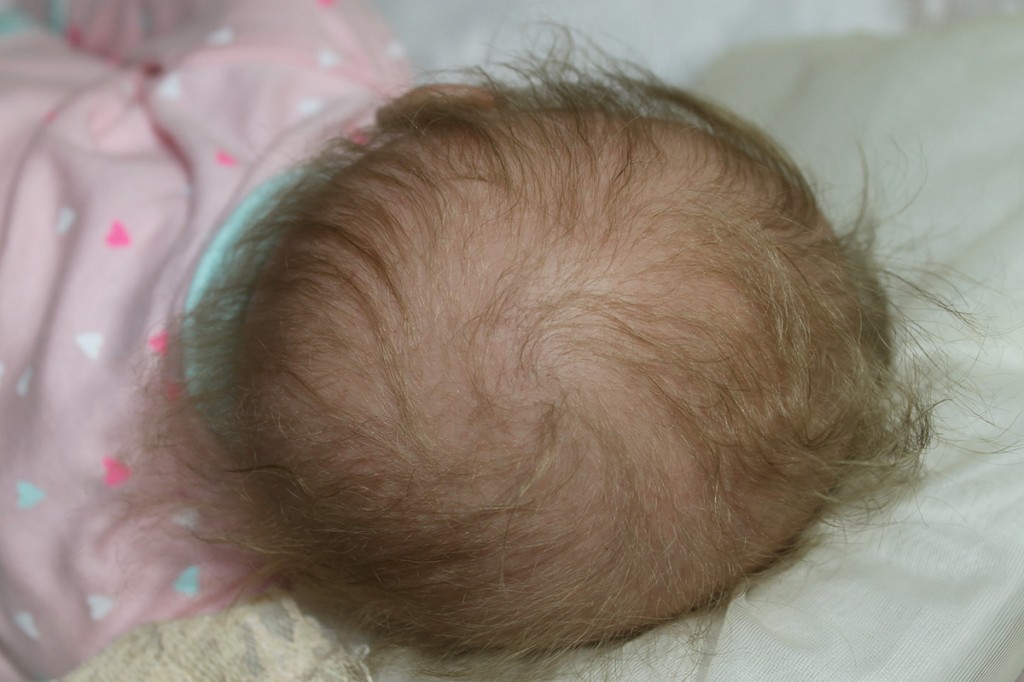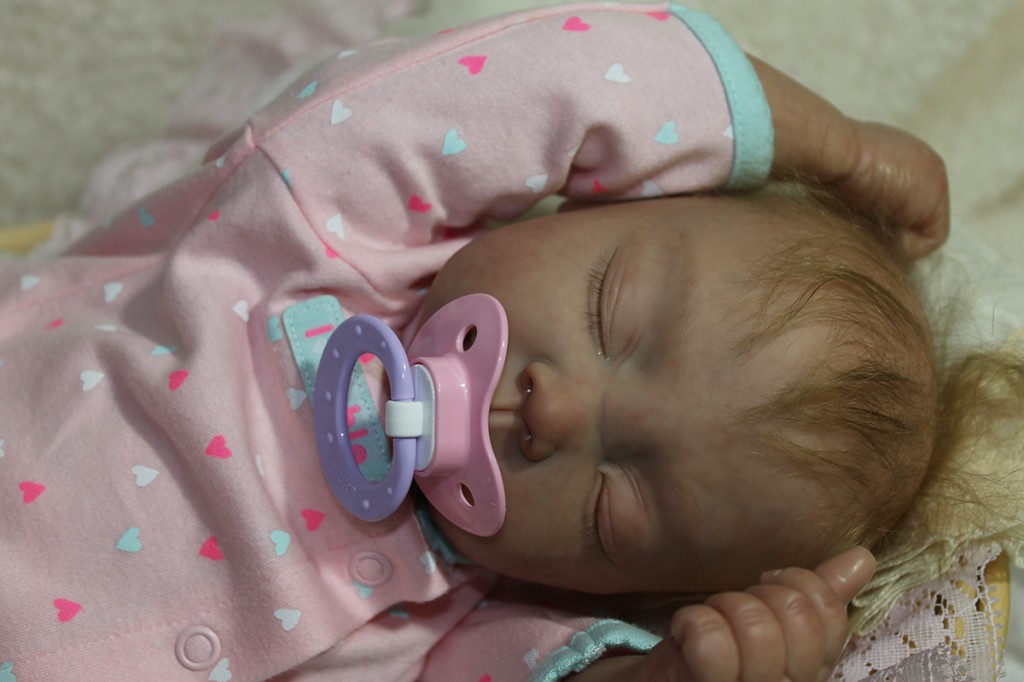 Contact me for more details on how you can adopt this beautiful baby girl