Beautiful reborn baby girl!
Angel by Olga Auer – reborn by Betty Ann Blackburn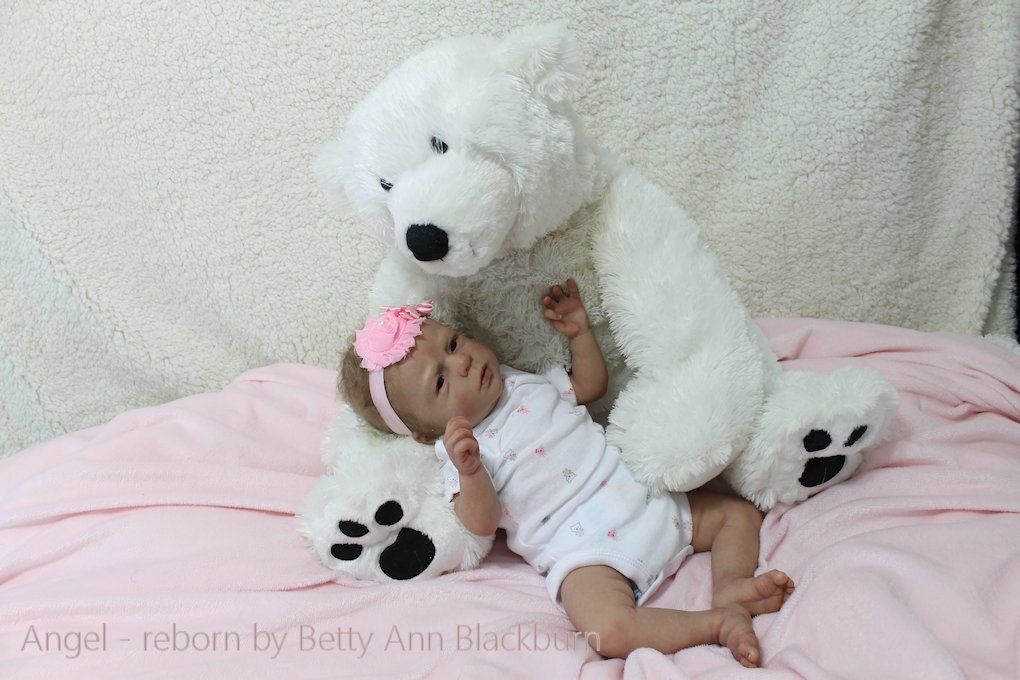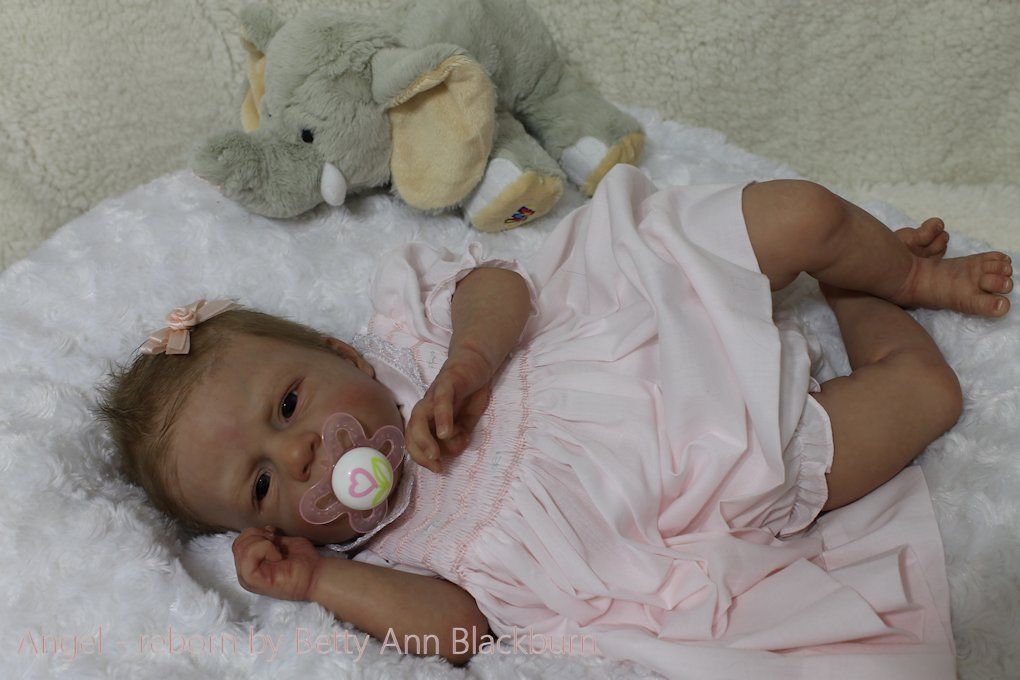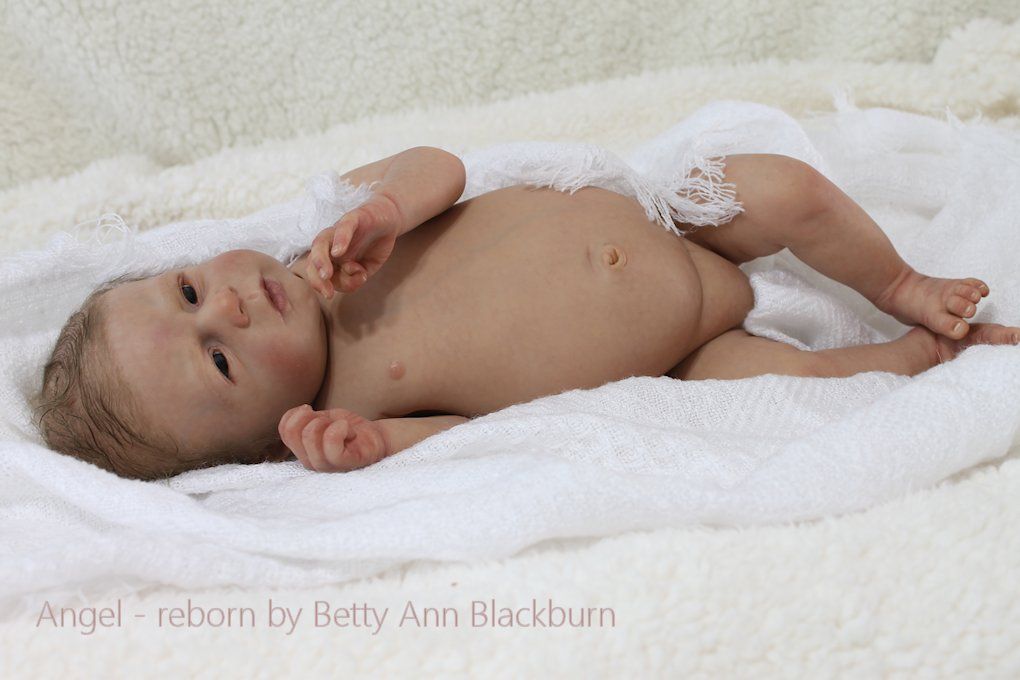 This little sweetheart is a small size newborn baby. She takes preemie or newborn size clothing. She is 18 inches long with slightly bent knees and weighs just over 5 pounds.
If this is your dream baby don't delay because she is made from a sold out limited edition kit…I can not make a custom baby just like her.