This little beautiful is available for adoption! I can ship worldwide.
She has 3/4 vinyl arms and full length legs. Her body head and limbs are weighted with small glass beads to feel naturally heavy, like  areal newborn! She even smells like a real baby. Coco-Malu has a belly plate you can use for posing.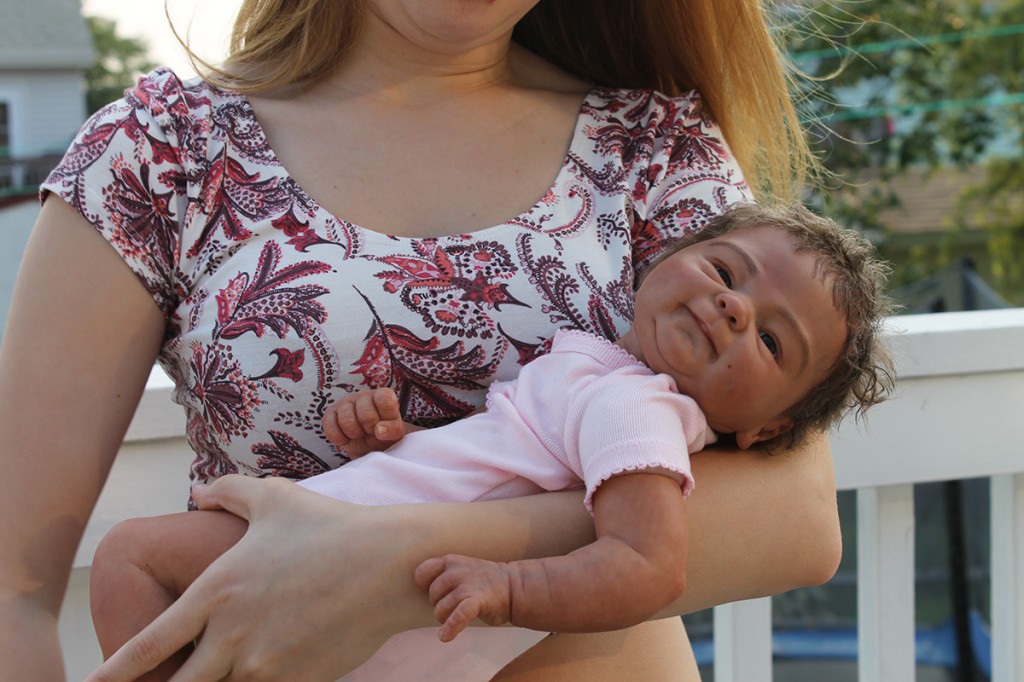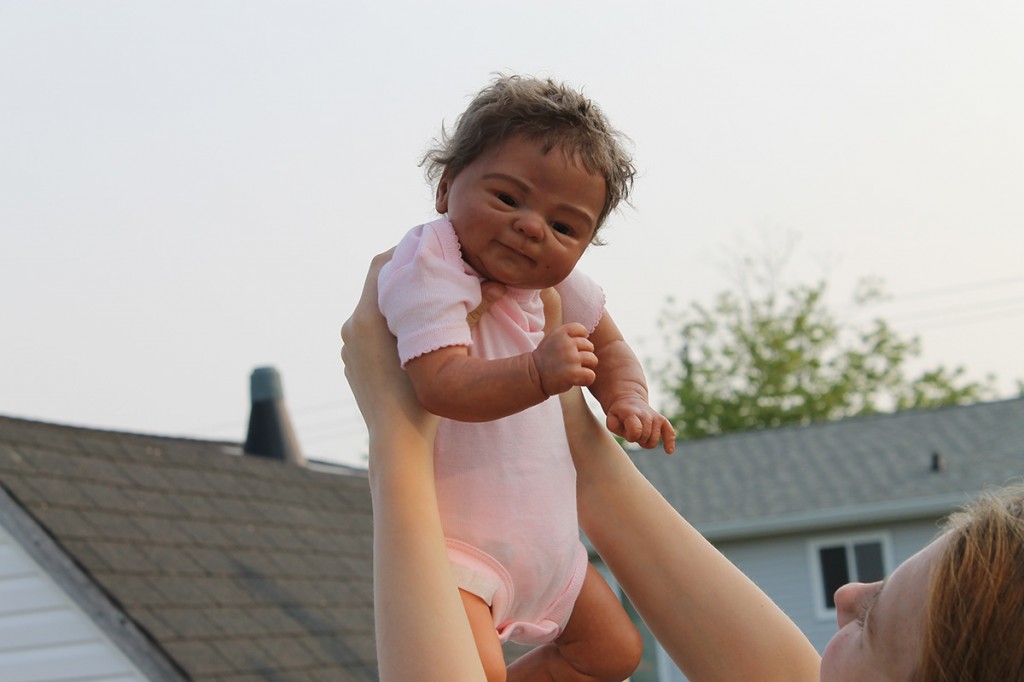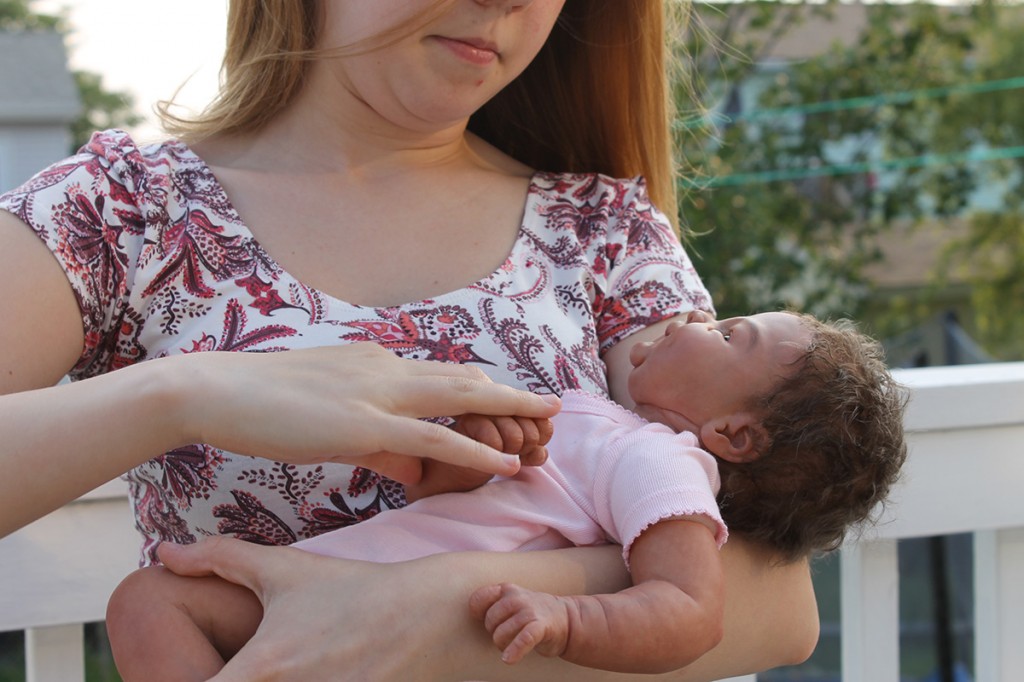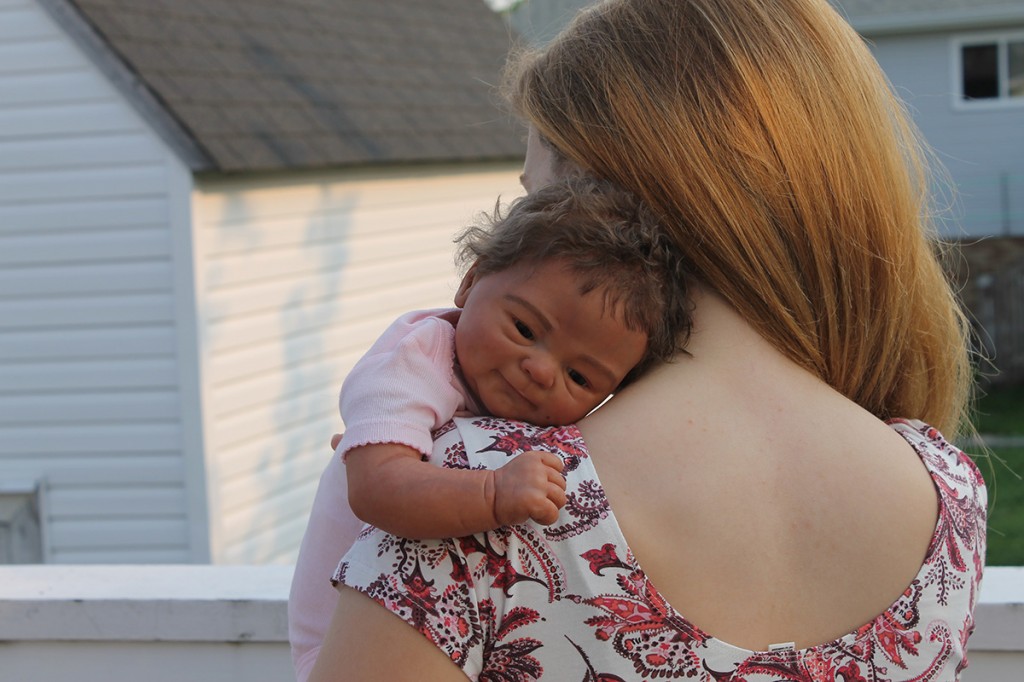 She is 18 inches long and weighs 5 pounds 1 ounce. She takes a small newborn size clothing or preemie if it is made big.