Linus – a sold out limited edition sculpt by Gudrun Legler.
Introducing my newest baby – Linda! She started as the Linus sculpt by Gudrun Legler.
She is 20 inches long and weighs 6 pounds 8 ounces. She has a sold flannel body with full vinyl legs and 3/4 arms. Her hair is rooted with very soft strawberry blonde mohair.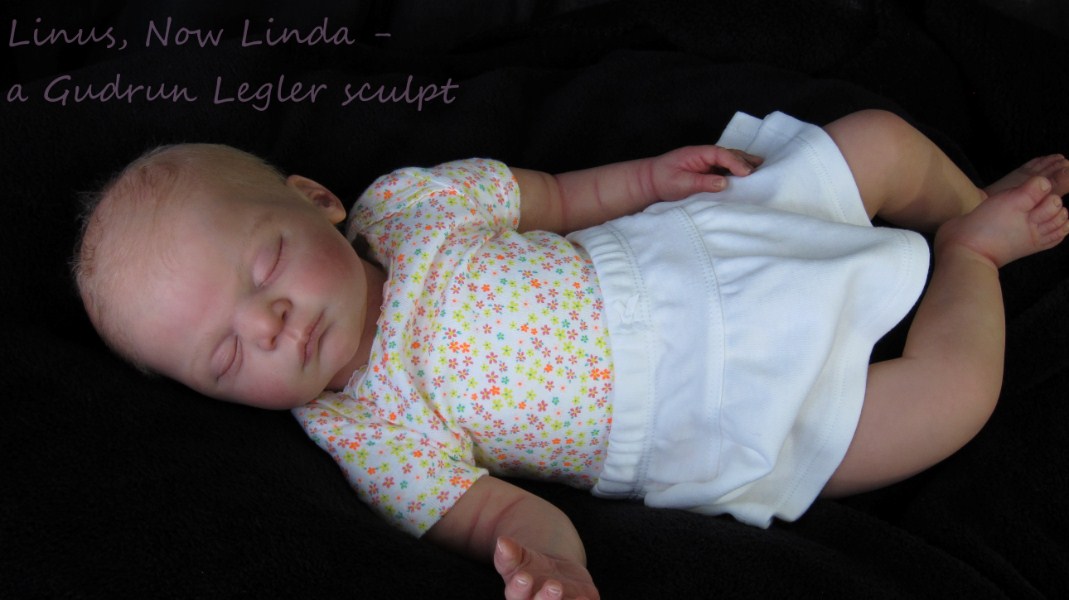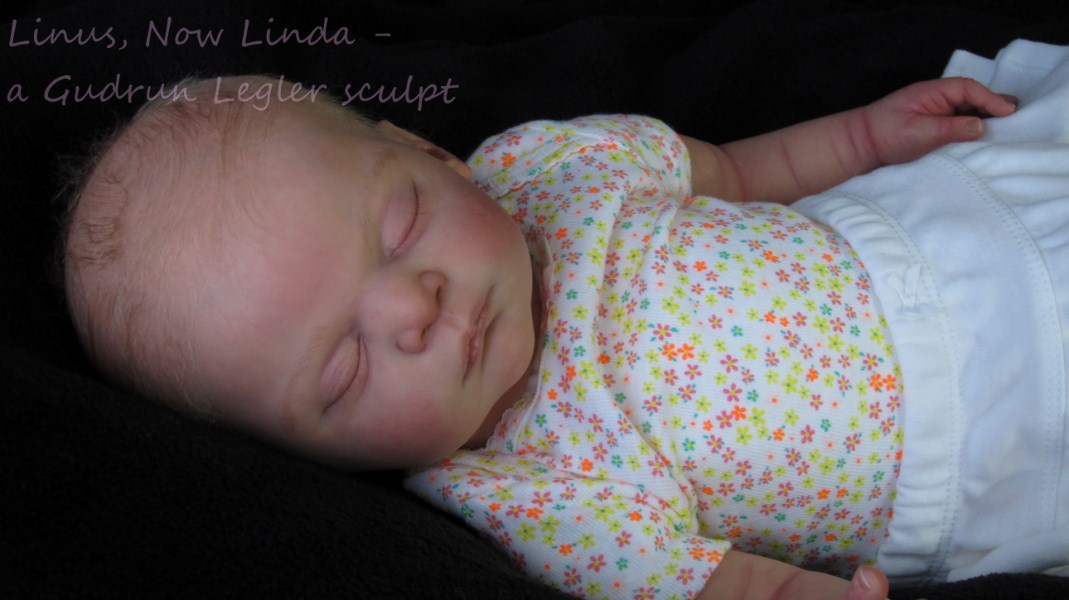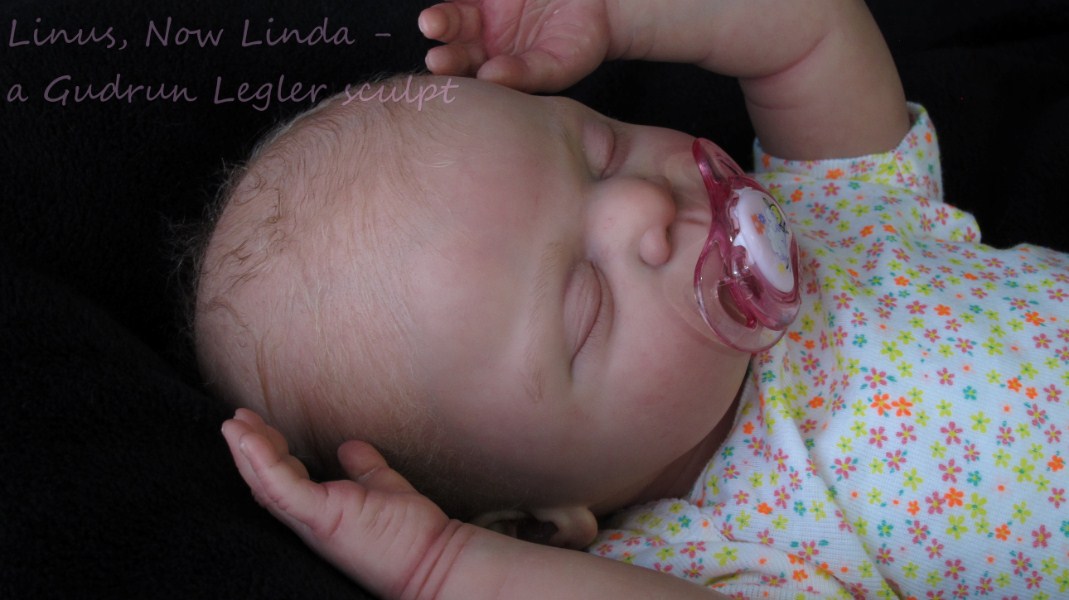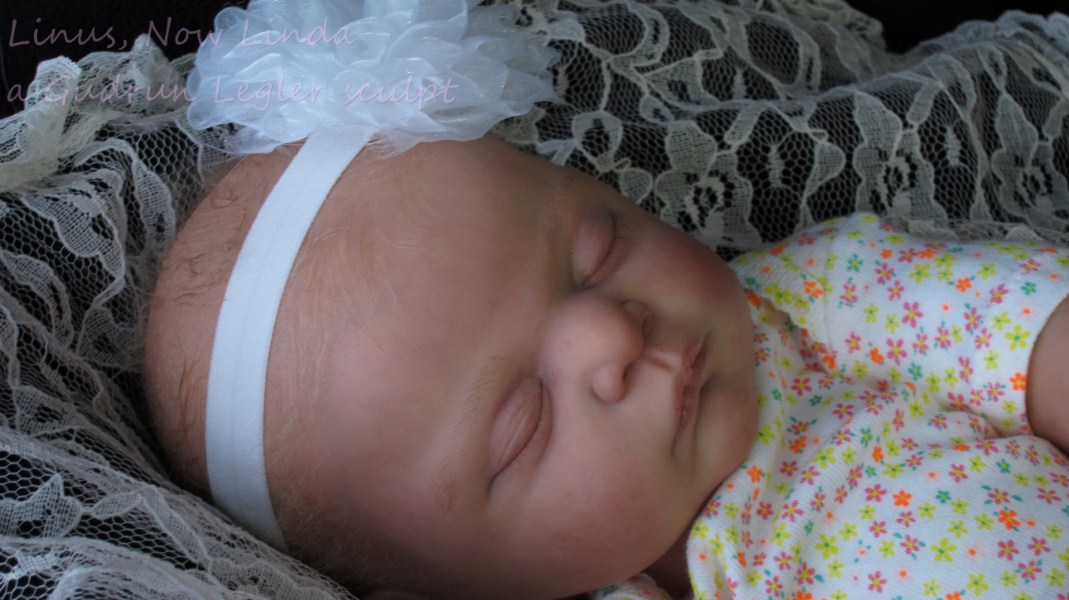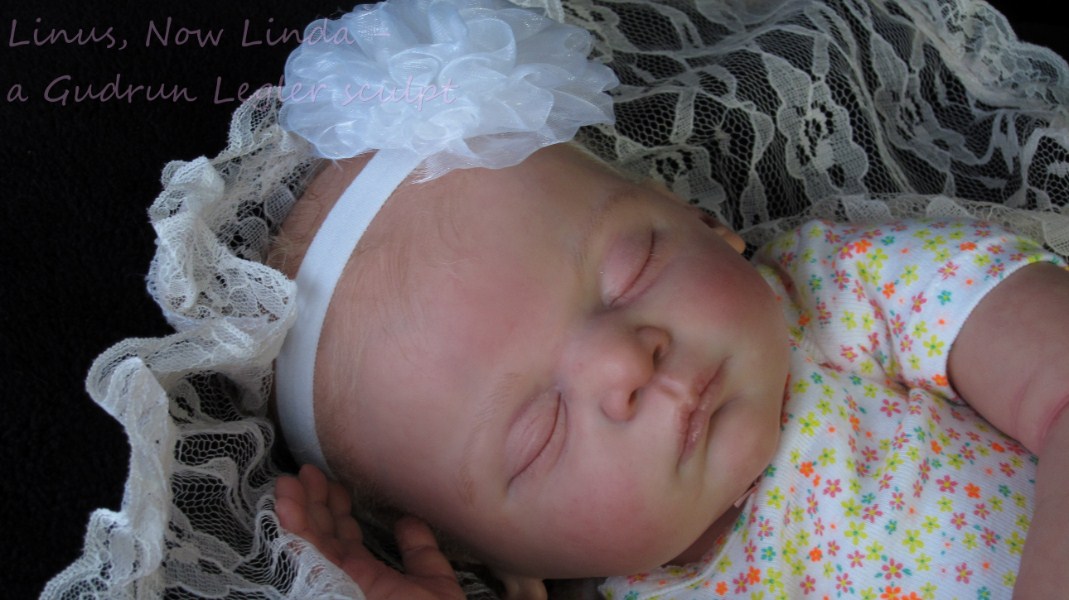 She is available right now on ebay, so please click for more details. Linus by Gudrun Legler If she is sold please contact me for information on a custom made baby just like her!