Liu-San by Adrie Stoete ~ Asian Skin tone ~ Sweet Thingz ~ Sold out sculpt!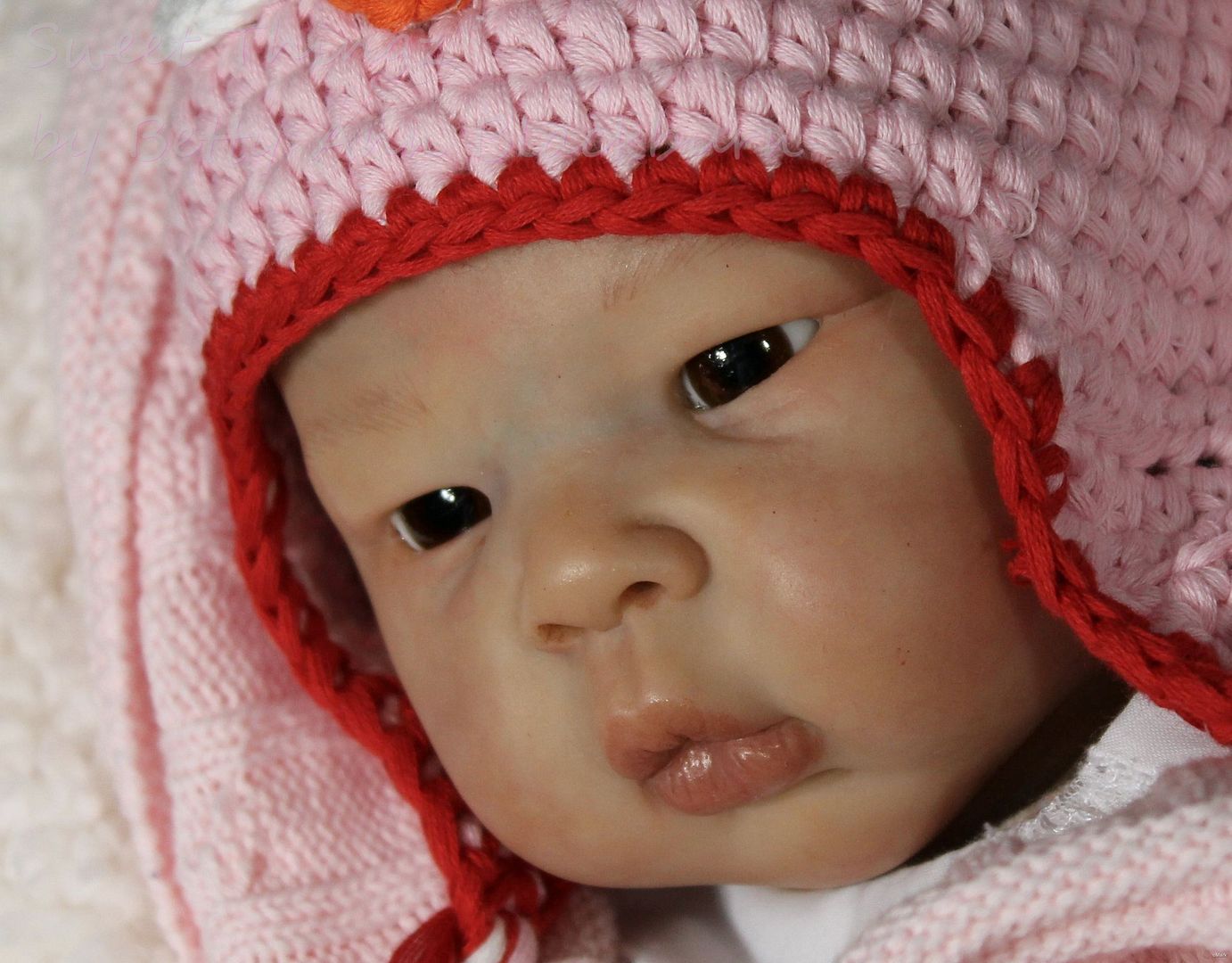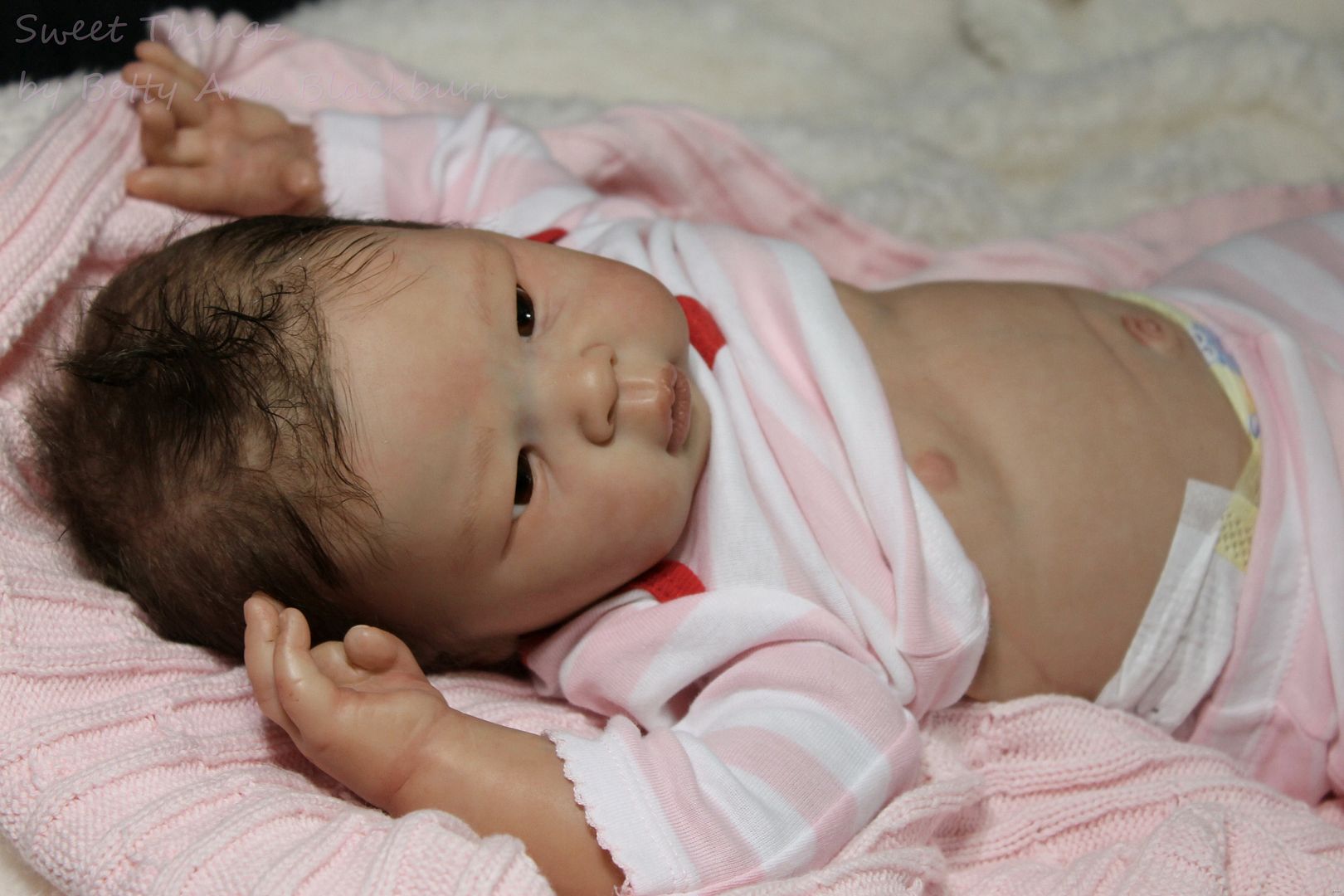 This is Liu-San, a sculpt by Adrie Stoete, and reborn by me, Betty Ann Blackburn. She has been painted with very thin layers heat set paints, and will not fade or rub off. She has a slight dewy look to her and her skin is slightly textured.
Liu-San is the size of a real newborn baby and takes newborn size clothing and diapers. It is so fun to shop for real baby clothes to dress her in! I will send a few extra outfits with her and some extra diapers.
She has chocolate brown hair that is very soft. It is rooted by hand with soft angora goat mohair. I use a very fine 43g forked needle to root one tiny hair at a time.
Liu-San has gorgeous brown eyes! If you want to take Liu-san home click one of the photos above for more information!