Please welcome my newest reborn baby! She has the softest blonde hair. It is fine soft angora kid mohair, micro-rooted one strand at a time with a small needle. It took me many hours, and the result is awesome.
She is 5 pounds 12 ounces and 18 inches long.
SHE HAS BEEN ADOPTED BUT I CAN MAKE A SIMILAR BABY AS A CUSTOM! CONTACT ME FOR MORE INFORMATION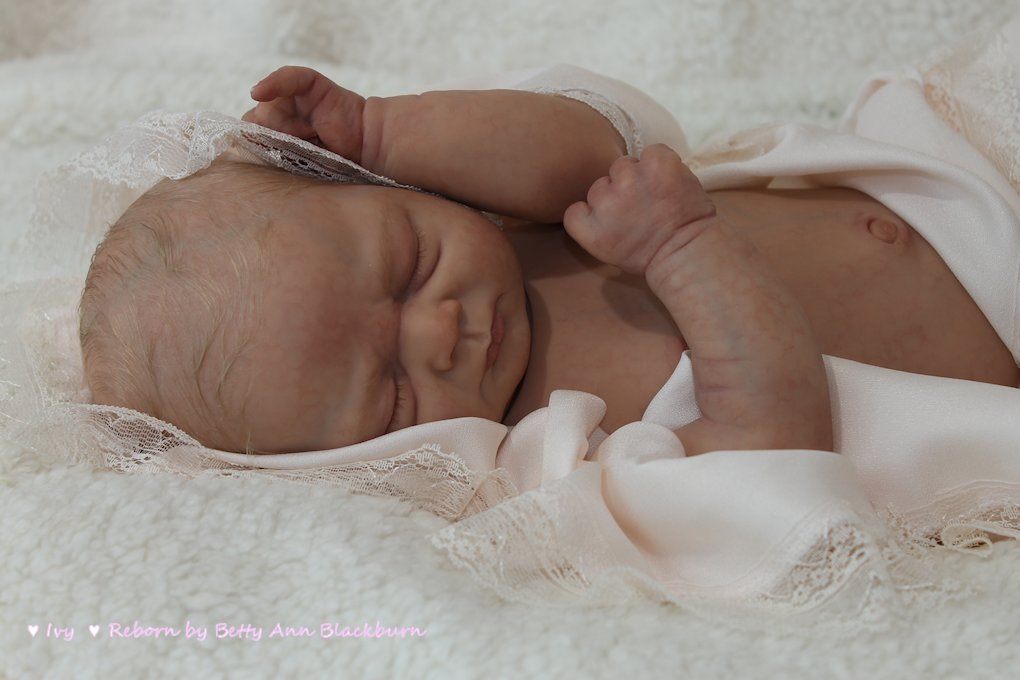 She has a belly plate that can be tied onto her belly for displaying or it can easily be removed.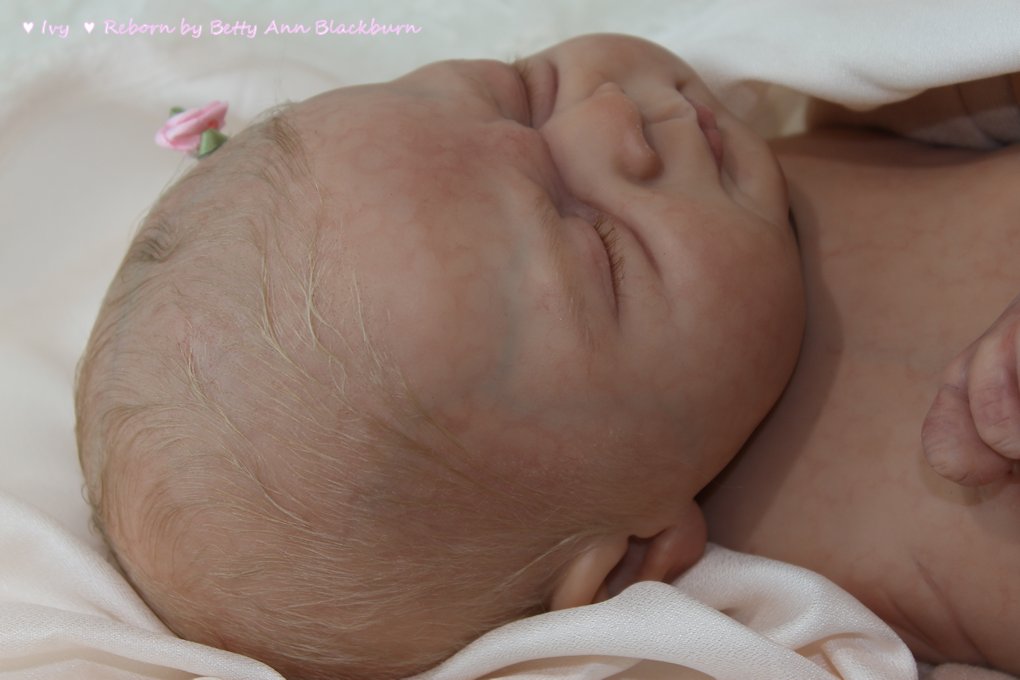 Ivy is weighted with cloth bags filled with small glass beads. Her neck will need to be supported when you handle her.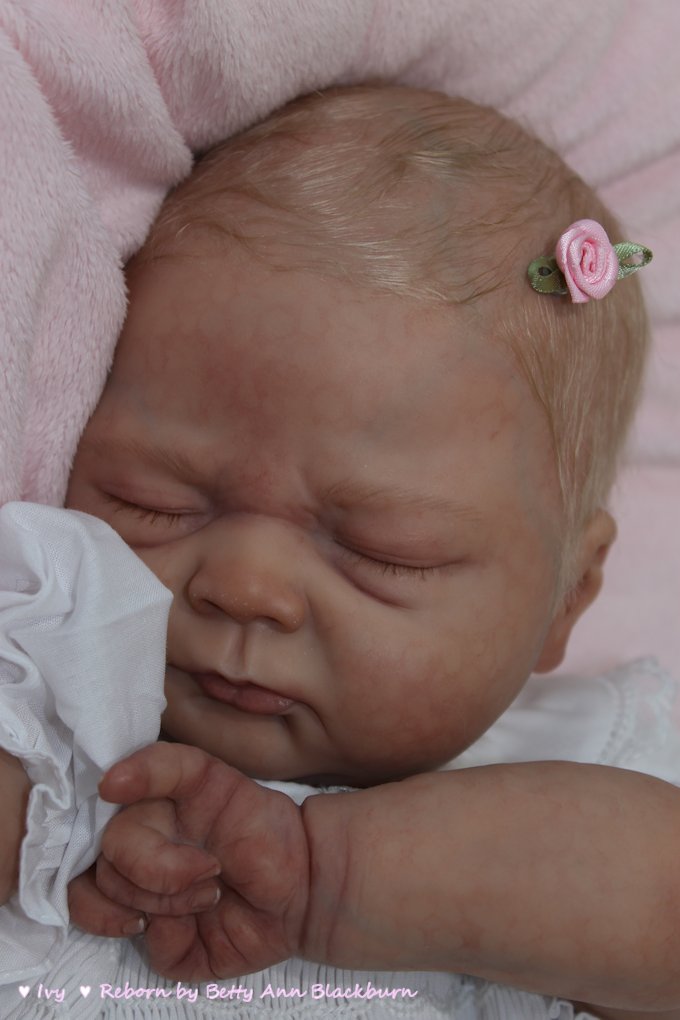 Ivy is available right now! View more photos of
Ivy, reborn by Betty Ann Blackburn on ebay
Ivy has a magnet for her hair bow. You should keep this magnet clear of electronics including pacemakers and cell phones. I can remove the magnet on request and I can add one for a pacifier also! Just let me know before I ship.
Ivy will go to her new home with her Petit Ami dress & bloomers, 2 headbands, an extra diaper, a hair brush/comb set, a Carter's sleeper, a receiving blanket and gifts!